Our Cat of the Week is Maxxy!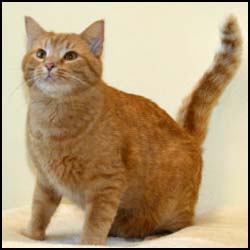 Hey, I'm Maxxy. I am a handsome orange tabby boy of about 2 years.
I am a polydactyl, which means I have extra toes on my feet. They help me when I chase jingle balls or grab at the feather stick. Watch my video and you'll see.
I am not crazy about other cats. Who needs them when you've got me? I'd prefer to be the only cat.
I am a very loving guy who needs a new home. Will that home be yours?
Check out my video to see my extra toes!