Our Cat of the Week is Big Boy!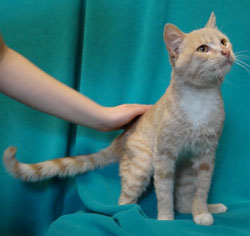 What could be better that a lovable buff tabby cat? My name is Big Boy and I am as sweet and gentle as they come!
I have tested positive for feline leukemia, so I'm looking for a home where I will be the only cat or where I can live with other leukemia cats, since feline leukemia is transmitted through a shared litter box, or through shared food and water bowls. It is not transmitted to humans or other animals, so I can live with dogs, ferrets, rabbits etc.
I am quite a lover boy and will steal your heart in a minute! Please say you have room in your heart and home for me!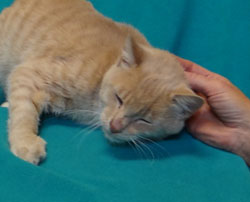 To learn more about FELV, please contact our shelter staff and they can fill you in on all of the details on how to give a leukemia cat a forever home.
And check out Big Boy's video to see how sweet he is!