Our Cat of the Week is Bentley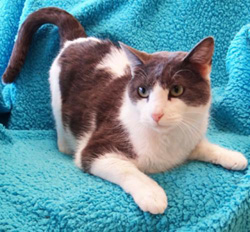 Like the car, I am a classic.
I'm a fairly subdued cat, preferring to sit in the sunshine or lounge and watch TV instead of racing around, chasing toys.
I get along great with other calm cats. I would make a nice quiet companion who will greet you at the door at the end of a long day. My purring will make you smile and be glad you're finally home–with me!