Our Dog of the Week is Tyson.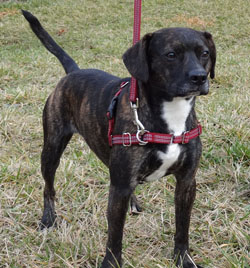 Meet Tyson. We have no idea what breed he is, but we've had guessing from everyone: Beagle/Mountain Cur, Beagle/Pit, Beagle/Terrier, Terrier/Plott Hound, Boxer/Beagle etc. We just don't know. But we do know that this little guy is full-grown and is an absolute delight.
He's a silly boy who loves to run and play, and then will walk and stay by your side for the rest of the day.
He's a happy fella who is looking for a forever family. Maybe that's yours?