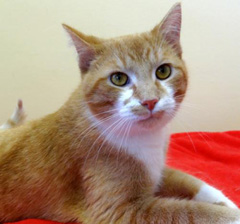 Our Cat of the Week is Blue!
Blue here! I'm a sweet and gentle boy looking for a loving forever friend
with a cozy home to share!
I enjoy people and being held and petted.
Snuggling is one of my favorite activities!
I think that you and I could be the bestest of best friends.
Come and meet me and I'm sure you'll agree!