Our Dog of the Week is Patty!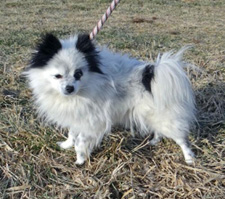 Patty the Pom here. I'm little and mighty cute. Everyone falls in love with me as soon as they meet me. Yep, I'm that charming! 🙂
I am a super-happy girl who is just loving life. You should see my tail wag. It goes nonstop.
I know there is a family out there waiting to love on me for the rest of my life. Is it yours?