Our Dog of the Week is…Harriet!!
Hello, my name is Harriet. I hopeful that someone will recognize the love in my eyes and want to spend a lifetime with me!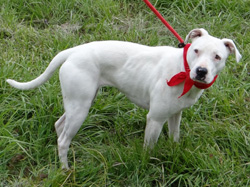 I adore people and have a friendly, social nature.
I'm a pushover for an ear scratch or a back rub! Doggie kisses are my specialty too!
I did well on my behavior test and walk well on the leash. I also get along great with other dogs.
If you are looking for a true-blue gal for a loyal and loving friend, that would be me–Harriet!
Check out my video!