Sometimes, it takes a little longer for a shelter animal to find their home. Maybe they're older, maybe they need to be the only pet, maybe they have a medical condition. Whatever the reason, their wait is longer than the others.
These are the animals who have been waiting the longest. We'd love to see them get home in 2016, but most of all ,we'd love to see them get to the right homes, however long that takes.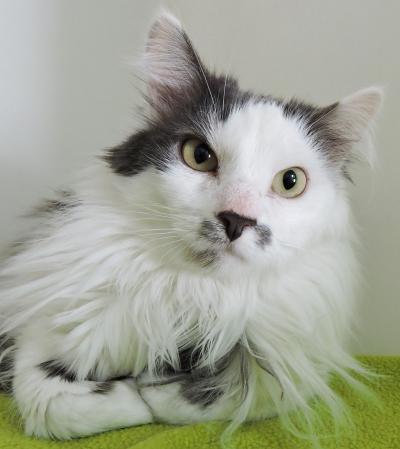 Lennon – Lennon has been waiting for 308 days. She's a beautiful, sweet and gentle girl who needs to be in a calm home, preferably without other animals. Lennon was having neurological episodes that weren't diagnosed yet, but since she's been in foster care, she's been doing very well.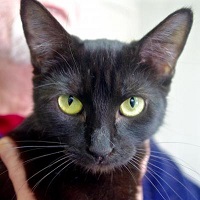 Fiona – Fiona has been at the shelter for 267 days. She gets overlooked because she's not "flashy" like some of the other cats. She is beautiful, though, with her soft and sleek coat and her piercing yellow eyes. All she needs is someone willing to recognize her very sweet and playful personality.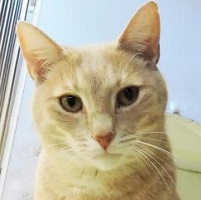 Dusty – Dusty has been waiting for 189 days. He's a bit mischievous and he likes to have a good time. He'd much rather play with his people than with his toys, and he's got a lot of energy to burn, which he doesn't get to do enough at the shelter. He really loves to interact and be part of the action. He's very intelligent, too. Dusty would do best in a home without small children because he's learning not to "grab." All he needs is a home where there's lots of play time, which will be rewarded with sweet relaxation and cuddles when you're done.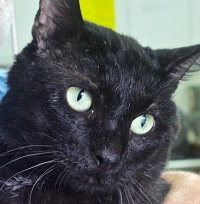 Custer – Custer has been at the shelter for 185 days. He's a staff and volunteer favorite. He's a fantastic cat, full of personality and heart. He's solid and strong, and loves to talk. He looks rough around the outside edges, but is all mushy love on the inside. Custer requires a special diet, which can be a little pricey. For the person that can afford it, he's well worth it.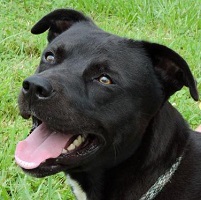 Charlie – Charlie's been waiting for 155 days. He's a wonderful boy, but young and full of energy. He'd do best in a home with someone who's willing to give him the training and time he needs to learn to control his enthusiasm in the appropriate ways. He's smart and fun and exuberant.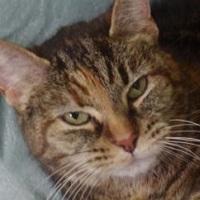 Bea – Bea arrived at the shelter 154 days ago. She's an older girl, looking for a quiet and loving home. She's less polished than the younger cats, but has more poise. She sometimes looks a little cranky, but is usually extremely sweet. She still has a wonderfully playful side, too, which is easily brought out with a catnip toy.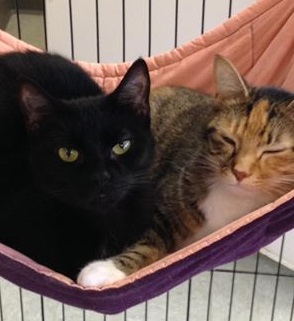 Minerva and Neville Longbottom – It's been 153 days since Minerva and Neville Longbottom arrived. They are a bonded pair and must be adopted together. If they are separated, they both become very stressed out, to the point of getting sick. Minvera is sweet and gentle and affectionate and Neville is playful and active. They love to curl up together in their hammock and cuddle. These two are just meant to be together.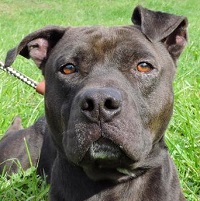 Tyson – Tyson has been at the shelter for 87 days. He's young, handsome, and very energetic. He loves to play and gets very excited about his toys. Tyson has little training, but lots of strength and enthusiasm, so he needs a home with patience and a willingness to work on manners.
To learn more about any of these animals, call the shelter at 812-988-7362, or fill out an application online now.