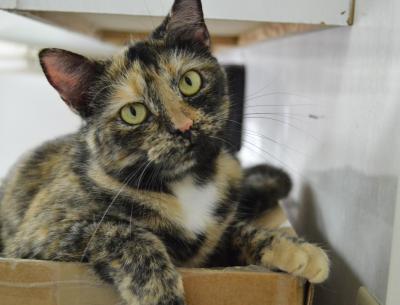 Pecan – Pretty Pecan, sweet as can be.
Pecan is the whole package. She's a wonderfully soft girl, and so beautiful, but it's her gentle, quiet nature that really makes her lovely. There's something very ladylike and endearing about her. She likes to be nearby, and you'll find that it's as comforting to you as it is to her.
Pecan has a spunky side, too. During a recent video shoot, she wanted to have all of the attention and kept finding ways to insert herself into the shot. Such a little star.