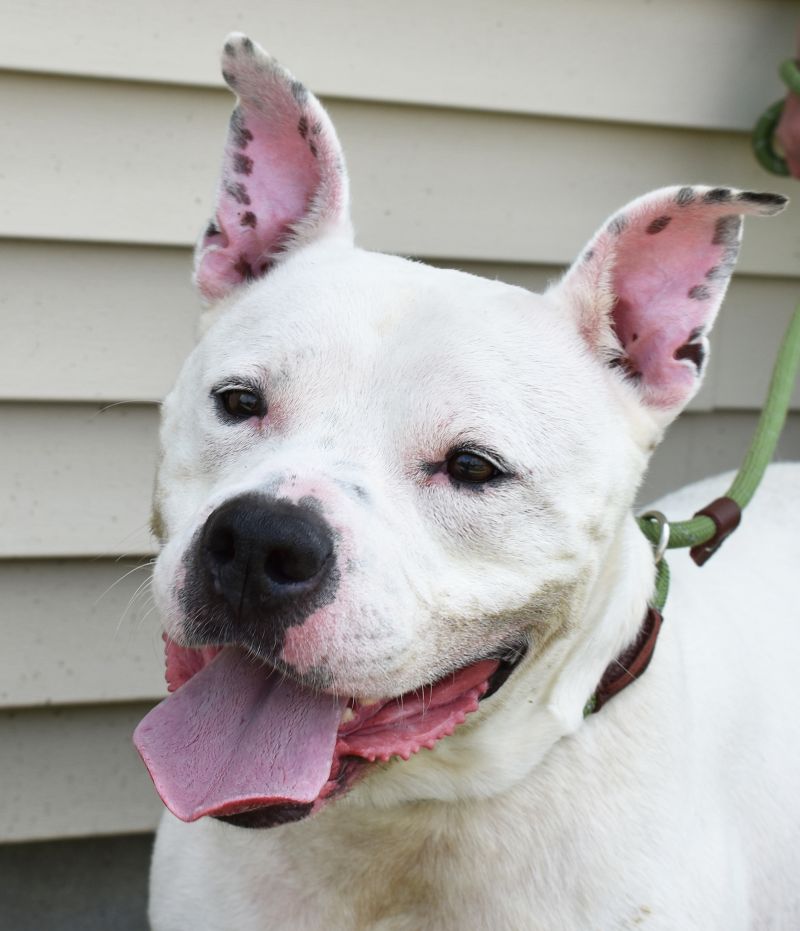 Gunner was a beautiful boy. His big smile and perky ears were a reflection of his happy personality. He arrived at the shelter as a stray, with no background story to fill in any details, but it appeared that he hadn't had a lot of guidance in his life. He barreled through the world, oblivious to what was happening around him. His size, enthusiasm, and lack of canine etiquette made him more difficult to handle, which made him more difficult to adopt.
Knowing that Gunner might take longer to find a home, we turned to our friends at BloomingPaws for help. Located in Bloomington, BloomingPaws is a full-service pet facility. They provide day care, grooming, boarding, vet care and training. They also give back to the community by offering training resources for some shelter dogs.
Gunner is the third BCHS dog that BloomingPaws accepted into their training program.
Like all of the dogs in the program, Gunner received an evaluation to see what his individual needs would be. For him, the most important learning would be basic obedience commands, leash training, and appropriate dog to dog interaction.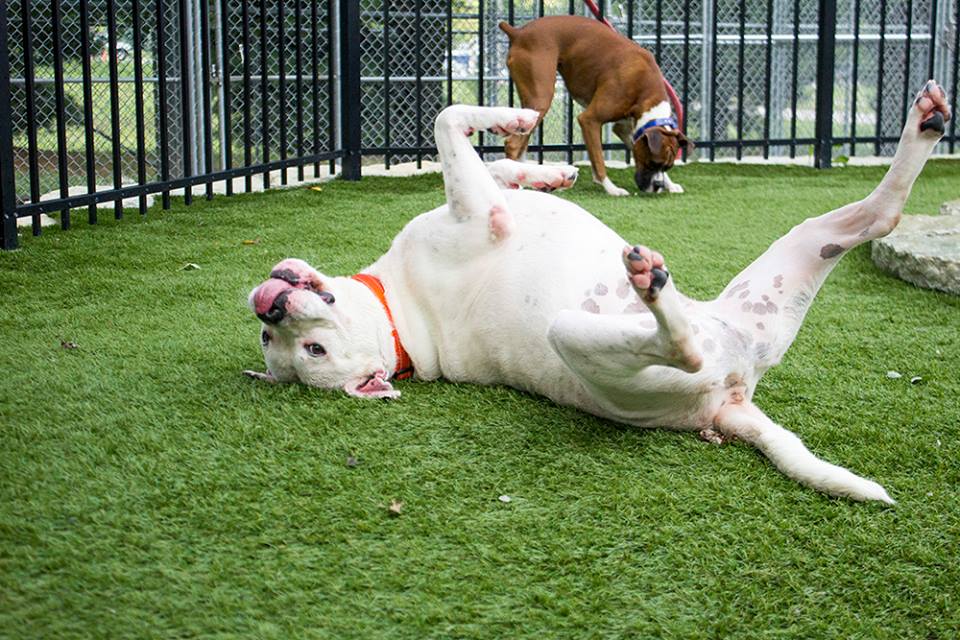 According to Hannah May, marketing and communications manager for BloomingPaws, Gunner was like the awkward person at the party that doesn't know how to read the social cues. The one who gets in your space, talks too loud, interrupts the conversation and generally doesn't pick up on signals from the others.
At BloomingPaws, Gunner learned basic manners and commands like Sit, Down, Place, Heel, and he improved his leash skills. He was gradually placed in the appropriate play group, based on his size, age, and temperament, where he began to learn how to properly socialize with other dogs. These building blocks helped Gunner learn how to listen and control some impulses, instead of just barreling off on his own, as well as how to "read the room" when he was around other dogs.
Gunner was the third BCHS dog to be accepted into BloomingPaws program. The first, Toby, was adopted by a volunteer from  BloomingPaws who fell in love with him. Koda was taken to the Indy Mega adoption even in June, with a noticeable improvement in his behavior, and was adopted by a wonderful couple.  As for Gunner, he was taken to the Indy Mega adoption event in October, where he was also adopted.
Partnerships like the one with BloomingPaws are what make it possible for BCHS to provide more resources to the pets in our care, which can help them get their future home.