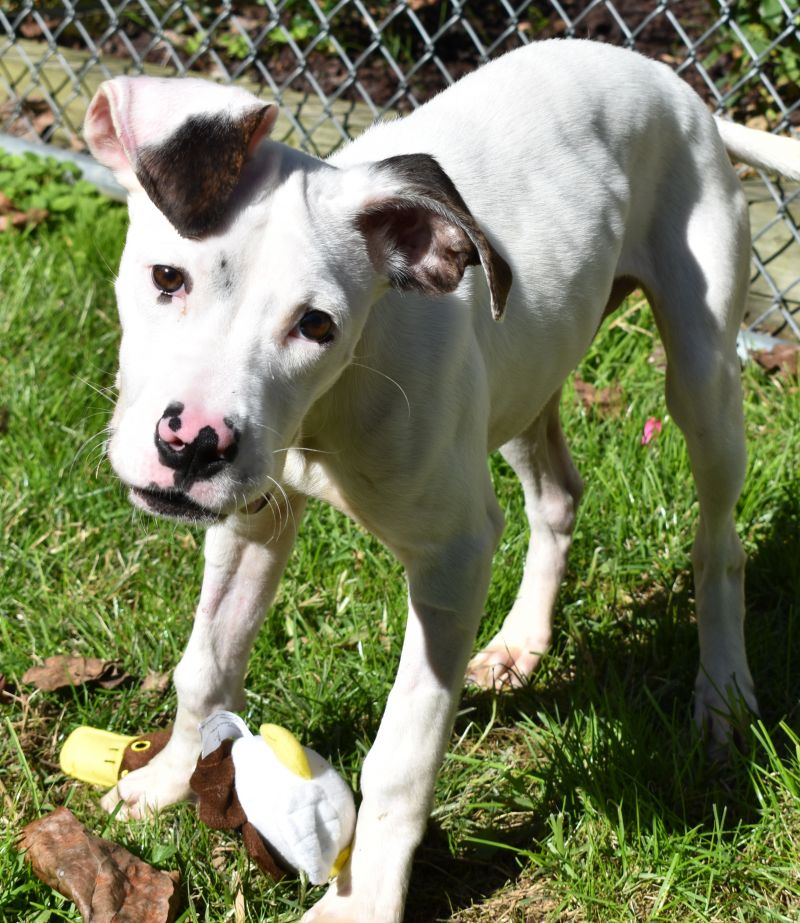 Owen – This little guy is coming along very well as he grows up. At just six months, he's very friendly with people and wants to make friends with the dogs in his foster home, but hasn't been able to play with them yet.
Owen does almost all of his (potty) business outside. He loves routine, which is great. He enjoys toys and especially likes his duck (seen in his photos). He'll need basic training, but he loves to please and responds well with treats.
On top of all of that…he's super adorable!