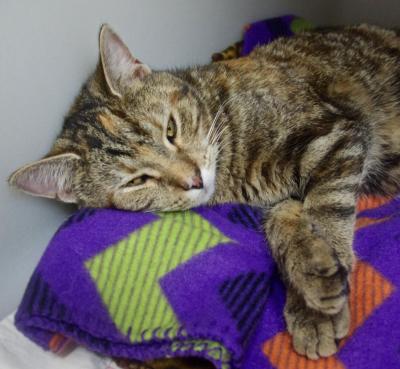 Feisty and fun, beautiful Melanie loves her play time. This girl is full of energy and excitement and she loves to run and pounce and jump.Melanie doesn't like to be cooped up all day, she needs to be out where she can burn off  energy until she's exhausted.
Melanie has a lot of sweetness in her, though. Just look at her photo. Once she's worn out and ready to relax, she loves a good chin scratch.
Melanie would be an ideal, friendly, indoor barn cat or working warehouse cat. Or she'd do great in a home where her family enjoys lots of play activities.