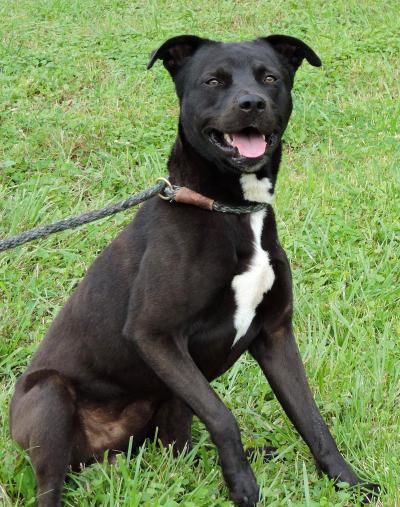 Charlie – 154 days.  That's how long Charlie has been at the shelter. We don't know why…he's a fantastic dog. Maybe it's because he's a pit mix. Maybe it's because he's black. Somehow, he's just not getting noticed.
That's not his fault, though, because Charlie is eager to do whatever it takes to make you happy. Want to play ball? Great! Want to go for a walk? Wonderful, he does really well on a leash. Want to teach him tricks? Charlie loves to learn. Belly rubs, squeaky toys, whatever you want, Charlie is happy to participate.
Charlie is young and energetic and would make a wonderful addition to an active family. If you're looking for a great dog, take a chance and come by to meet Charlie. You don't know what you're missing.