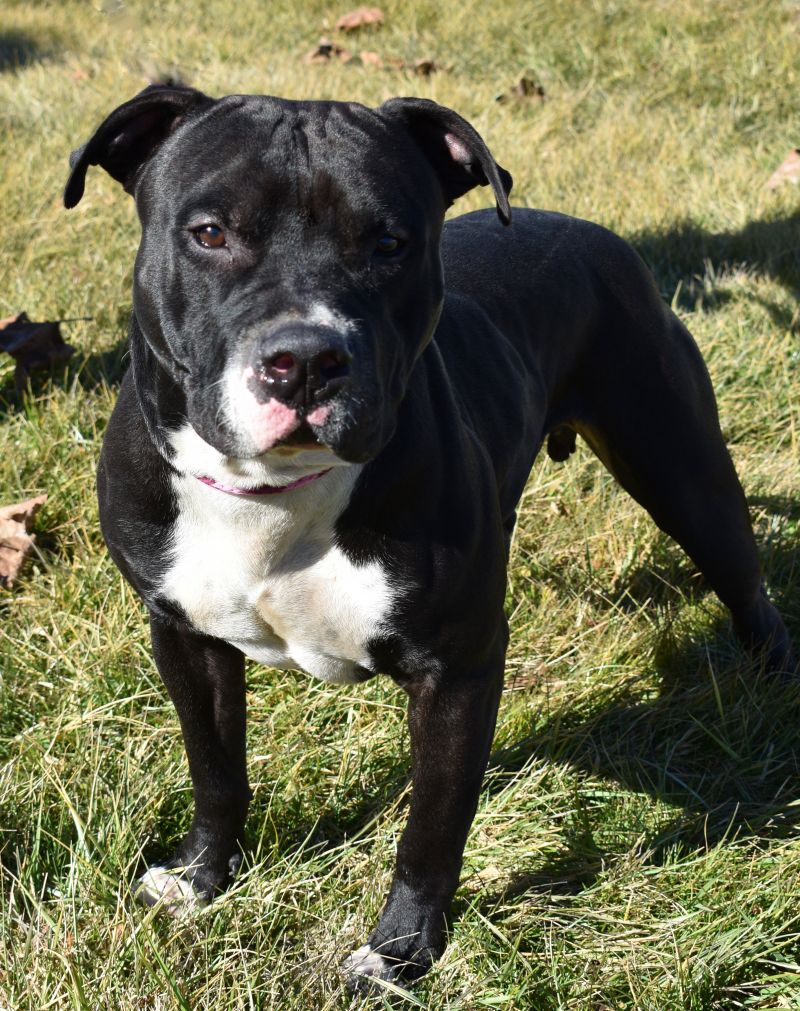 Likes: snuggles, treats, kisses and long walks in the sun
Dislikes: sharing the attention and cold weather
Chevy is simply a giant love bug. Anytime his dog walker friends come to visit, he greets them with lots of kisses and tail wags. If they bend down to give him some pets, he may even try to climb in their lap – who doesn't love a 90-pound lap dog?
We have learned something new about Chevy this past week – the cold is not his friend! Poor Chevy may be a big, strong boy, but is really just a delicate flower that doesn't want to stay out in the cold for very long! He will quickly take care of business and then ask to go back to his room where he can snuggle in his blankets!
Chevy, the giant love bug, has a heart big enough to fill your entire house and will be happiest as the sole pet in the home. He simply loves his humans too much to share their attention!