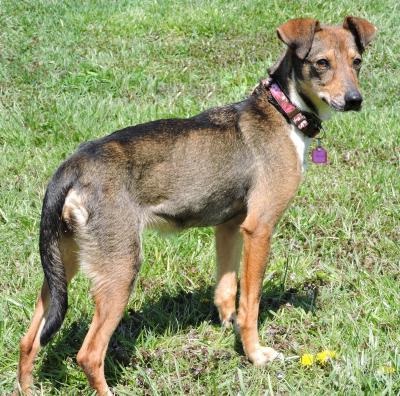 Aurora – With people, she's a little princess, but with other dogs, Aurora is a full-out tomboy.
A petite, little dog, Aurora enjoys sitting on laps and playing the sweet princess act, but when another dog comes out to play, jut watch her transform. She'll fly off your lap and run as fast as her little legs will go to try to catch her friend. She doesn't have any trouble holding her own with the bigger dogs.
Then, just as quick as she was off to play, the princess will be back in your lap and enjoying your adoration.
Stop by and see Aurora go from princess to tomboy and back to princess!
Or you can watch her in her video and see her go!