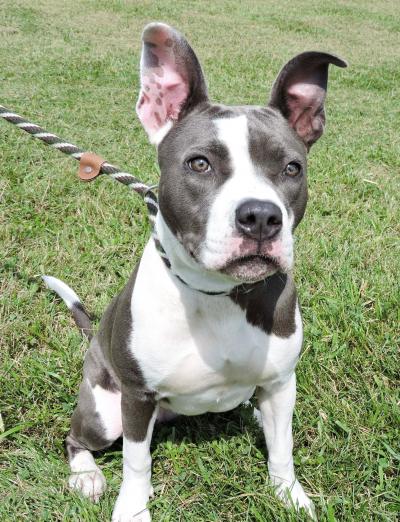 Baby – Those ears! That smile! That sparkling personality!
Baby is a super well-rounded girl.  She knows how to be patient, but when it's her turn for a walk, her tail starts to wag faster and faster.  Then, whether it's chasing balls, tumbling with her canine pal, or running in huge circles in the field, Baby is all-in.  When she takes an occasional break, she'll sit next to you for some pets and kisses.  Once she catches her breath, off she goes again to kick up her heels.
The first thing you may notice when you meet Baby is her good looks, but it's her personality that will really win you over.  Come see for yourself!