A former adopter wrote to us recently to share their experience using stem cell injection treatment to help treat their dog's torn ACL and arthritis. They hopes that this procedure might show promise for other dogs in the same way it helped theirs.
Guest Blog by Jay Charon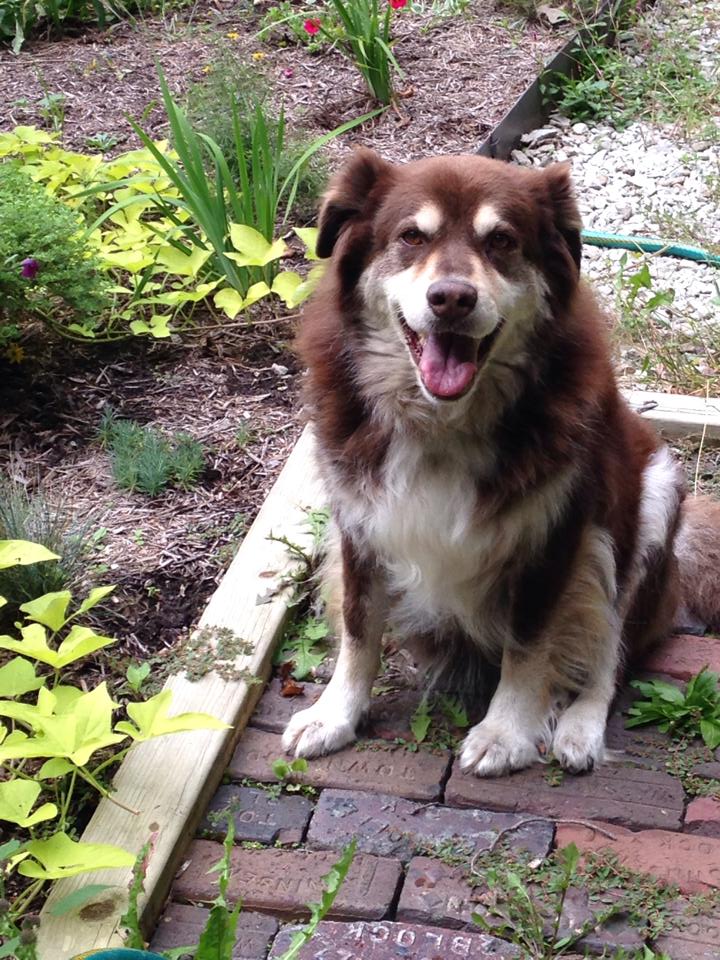 You may recall a young puppy we adopted about 12 years ago who was a challenge to socialize but turned into a wonderful pet. We named him Brownie not only because of his color, but also because he was a dog from the Humane Society of Brown County. He adapted, however, and became a very special part of our family, and was given the run of the house. About six months after we adopted Brownie, we adopted an Otterhound puppy, and they played together as puppies will until the new sister started to get much larger than Brownie. Then the playing together slacked, and the adventures increased as the more athletic sister and he would investigate the woods and its mysteries together.
One afternoon, about 3 years ago, Brownie was missing after he and his sister were off exploring in the woods. Brownie arrived limping a half hour later. When the limp did not improve, we took Brownie to our local vet who x-rayed his leg and diagnosed a torn acromial clavicle tear. (a torn ACL to the knee similar to what football players sometimes suffer)  We went to our computer and checked out what the vet told us was involved and how to deal with this injury. We actually went to 3 other vets to get different opinions about Brownie's injury and what to do about it. We were told by all that there were 2 potential surgeries. One was called tightrope. It was the least invasive and more modern approach.  The second was a procedure which involved a fixation device to position the knee joint, called a tibial plateau leveling osteotomy, "TPLO".  We chose the tightrope because it was the least invasive procedure.
Neither procedure was described as a sure thing because Brownie had some significant arthritis in his knee. Brownie's leg before surgery was uselessly hanging and we were afraid that its companion leg in the back would fail as well. He underwent the tightrope surgery and after significant time went by we had to conclude the surgery had failed. The vet blamed arthritis.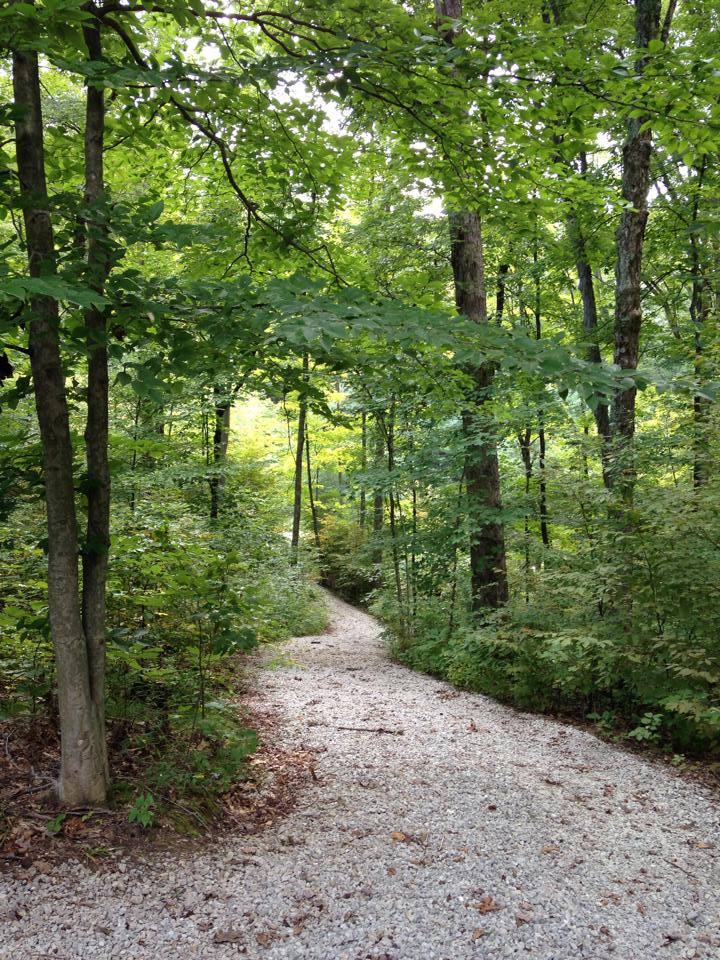 We then went to Indianapolis to a vet hospital and conferred at length with an orthopedic vet who suggested that we do the second surgery with fixation of the joint. After we sought two more opinions from orthopedic veterinary surgeons who all agreed the fixation surgery was the only option, we decided to go ahead with the fixation surgery. The first surgery aspects were removed and the fixation surgery was done. Brownie had extensive physical therapy afterwards to help regain use of his leg, including an underwater tank. After a significant period of watching Brownie we concluded that the second surgery  was also a failure. Again, arthritis was the culprit. We took him thereafter to a university vet clinic. It was suggested that Brownie undergo a total knee replacement or that  perhaps amputation would be an option.
Brownie was a tripod. His bad knee caused his left hind leg to swing uselessly as he walked. He was still the special dog we cared for so very much, but he was struggling. Over the Thanksgiving holiday, while visiting relatives, Brownie began to show signs of being in a lot of distress.  We did not want to take Brownie to an unknown vet so we started home – our regular vet was unavailable, so we called friends while on the return trip home and asked for help. They recommended a vet in Ellettsville which happened to be right on the way. We called and the vet agreed to see Brownie right away. On arrival there were more x-rays, exams, etc., and the vet confirmed there was bone scraping upon bone in the knee.
It was the veterinarian in Ellettsville that also mentioned that stem cell injections had been used to cure the problem Brownie was experiencing. We jumped at the chance and the procedure was simple:  2 injections of cells taken from Brownies' umbilical area and placed in the knee joint. Doctor "Dale" sent away for the package analysis and it was completed within about a month and 1/2. It was over in February of 2017. We saw almost immediate improvement and  improvement seems to continue daily. He walks using his bum leg. One can feel the development of the joint. He will always walk with a limp but he is without pain and enjoying his older age with daily walks of about a mile a day.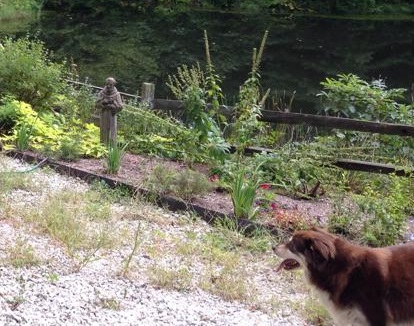 We write this history of our dog and his problems because we have found that very few people are aware of stem cell injection treatment for dogs. We conferred with at least 4 vets, including 3 orthopedic canine surgeons, and a university staff veterinary hospital and it was only when we found Dr. Dale in Ellettsville that stem cell treatment was ever mentioned. We hope you will spread the word that there is stem cell treatment for dogs that can be successful.
———
NOTE: This blog post represents the experience and opinion of the writer only and does not constitute advice or a recommendation by the Brown County Humane Society or any representative or employee of the Brown County Humane Society. Any medical treatment for your pets should be discussed with your veterinarian.